The newest addition to our gardening family brings a whole new layer of control and customizability to your plant growing experience.
When you first get the Smart Garden 9 Pro then plugging the lamp in will still make it work as usual - 16 hours on and 8 hours off.
However, if you wish take full advantage of the Bluetooth functionality then you will need to download our app from the Play Store or App Store.
From there you need to follow a few steps to get your lamp connected to your device (make sure the lamp is plugged in).
1. Turn on your Bluetooth and location settings (no data is collected, this is only needed for the initial pairing).

2. Next, in your app, add a new Smart Garden 9, name it and add the option that it has a Bluetooth lamp.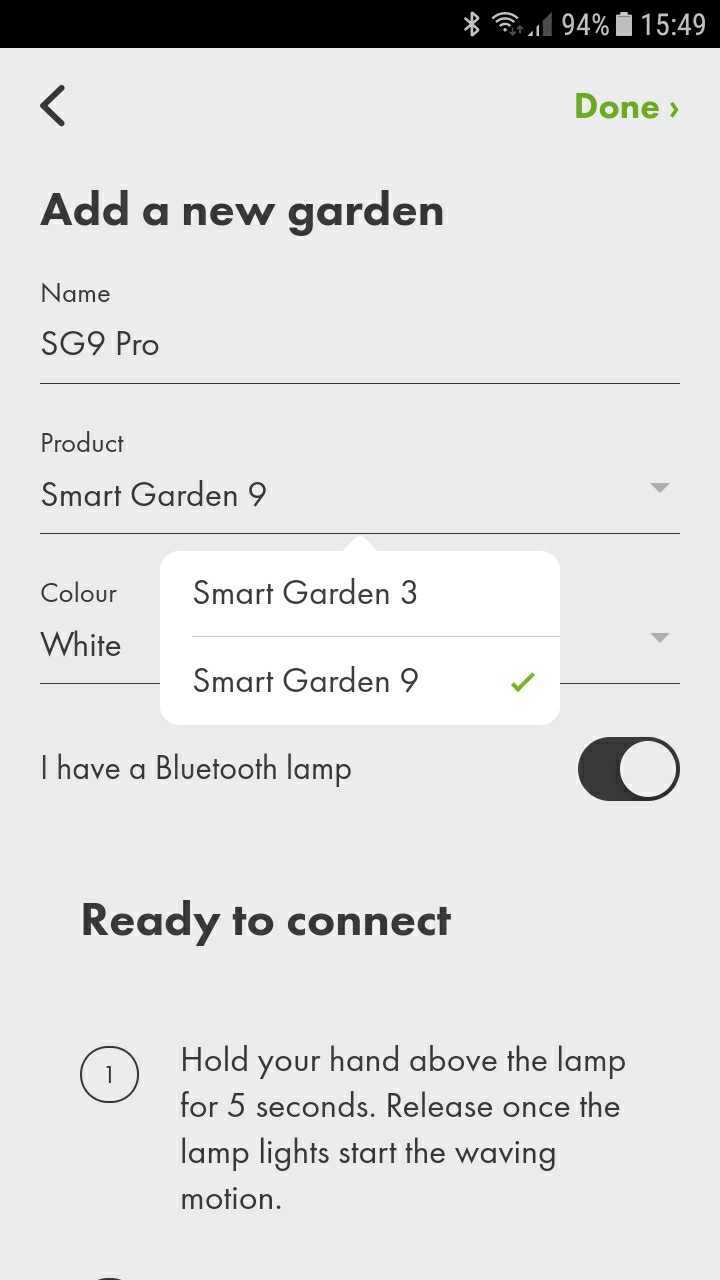 3. Once that's done then you're almost ready to go. You will then need to put your hand on the lamp in the middle - hold it there for 5 seconds and you should see the lights start to move. Push 'Connect' and the lamp is connected to your device!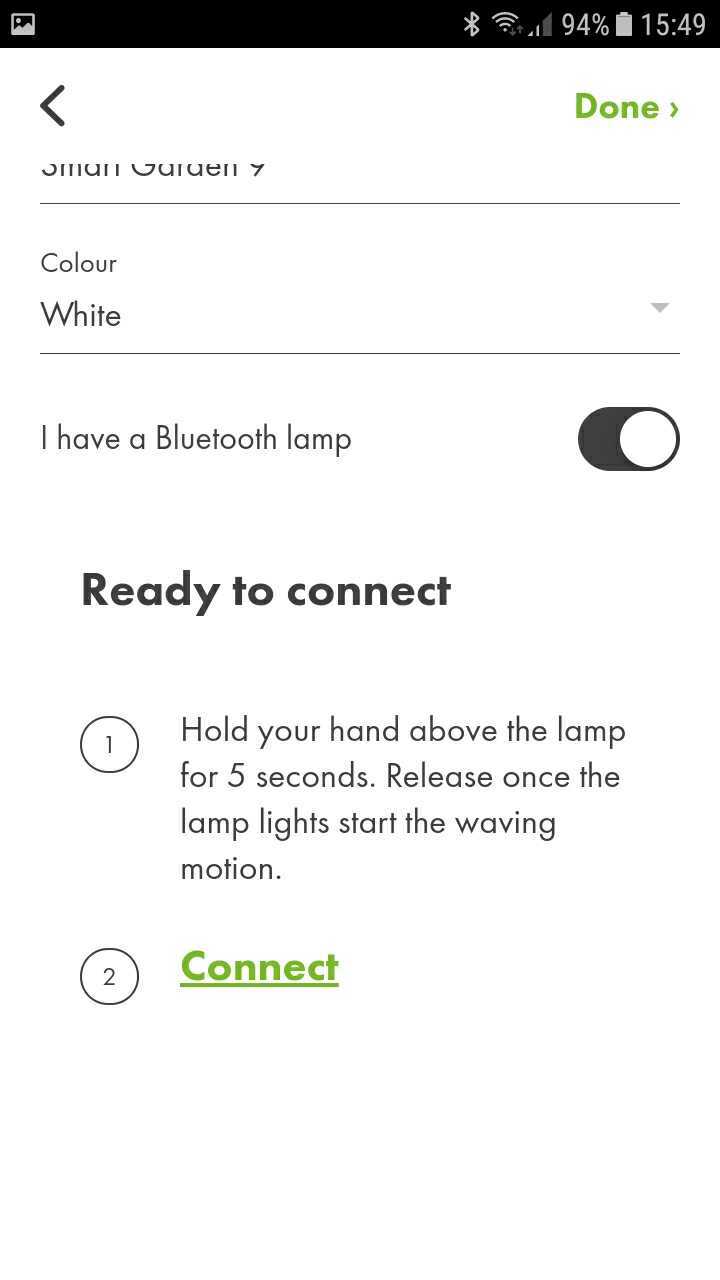 4. You will now see a new page where you can remotely turn the lamp on or off, as well as control the starting and ending time of your lights.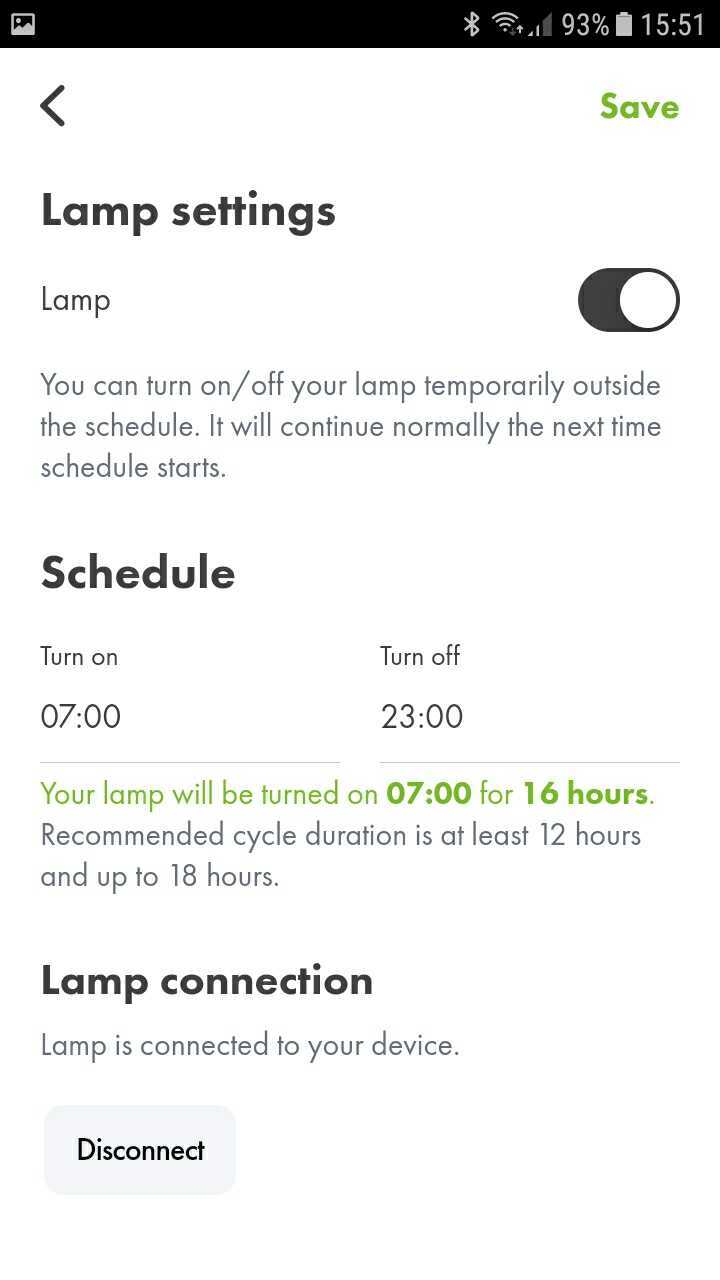 If any questions come up then please let us know by sending us a message!