You may have read from our plant care tips that with some pods you should leave only one seedling per pod. This process is called thinning and it is essential for some of our fruiting plants. You can find a list with plants that need thinning below.
Each of our pods have multiple seeds to ensure germination. This however may create a situation where multiple seeds germinate per pod. For most of the plants like herbs and flowers it is perfect, as it ensures plenty of produce. But for our fruiting plants it may end up being a little crowded for them to flourish.
Thinning is required so each plant would have enough space, light and nutrients to thrive. It also helps with airflow near the plants.
Thinning is done after the plants have sprouted. You need to leave
only 1 plant/seedling per pod
.
Look at your pod and decide which seedling is looking the biggest and strongest - this is the one you want to keep.
Gently pull out all other seedlings.
Pat yourself on the back and look forward to some amazing home-grown fruits!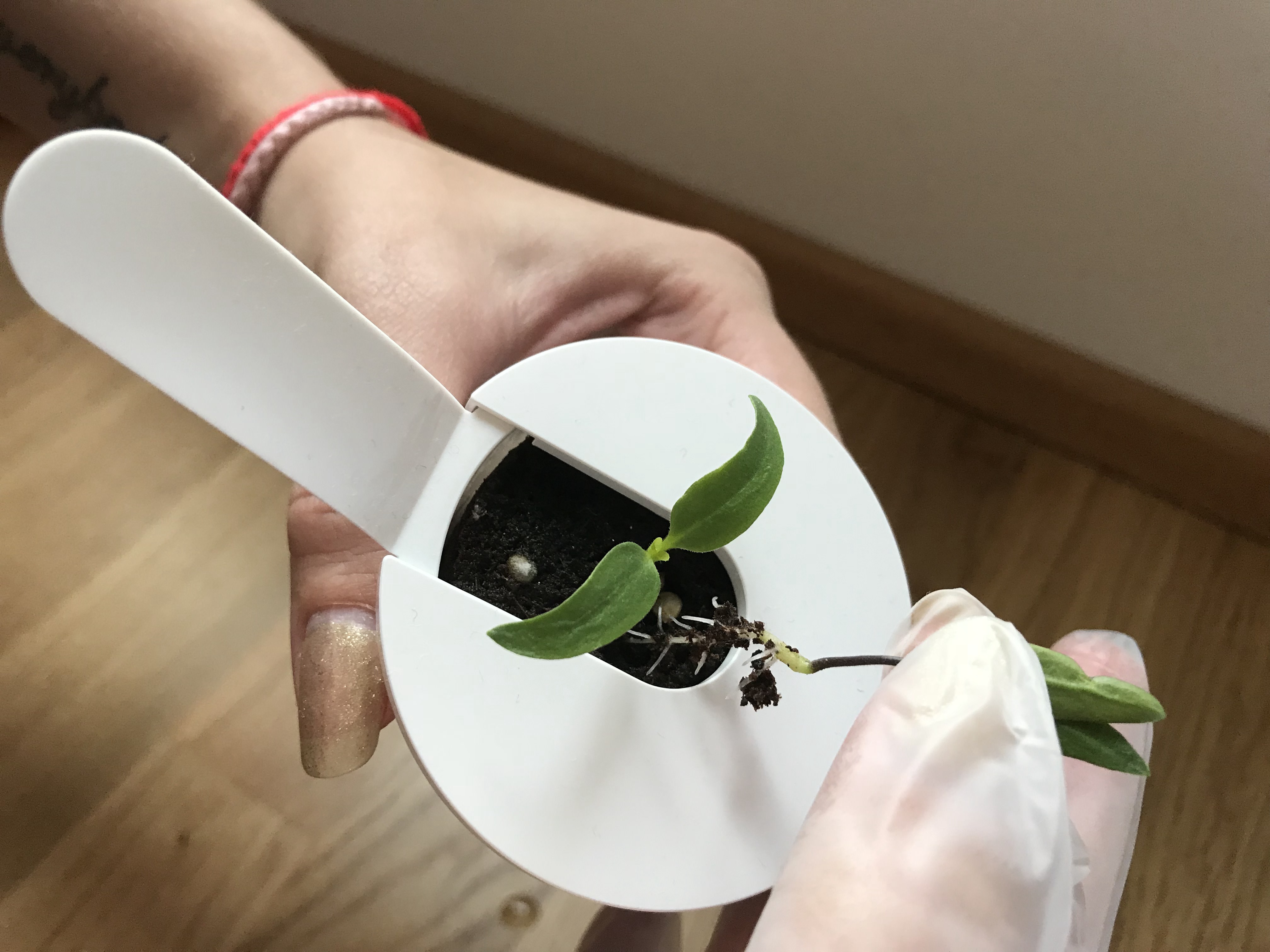 You can also see how it's done on tomato plants in our thinning guide video:
Plants that require thinning:
Tomatoes
Chilies
Wild Strawberry (leave two seedlings per pod)