Here you can find information about your Smart Garden 9 and its initial setup.
1. Open your Smart Garden 9 box.
2. Assemble the lamp with one level of extensions - make sure the extension with the groove goes to the same side as the groove on the water tank.
3. Put the domes aside, and take out the cavities, removing the U-shaped lids.
4. Insert the plant pods into the cavities and put the U-shaped lids back on, then click the cavities into the Smart Garden.
5. Put the transparent germination domes on each capsule. The dome should stay on until sprouts are visible, after that you can remove it. Make sure you hang on to the cavities and domes for future use!
6. Fill the water tank with about 4 L/135 oz of water. Make sure the water level indicator doesn't rise above the surface of the lid to avoid over-watering.
7. Plug in the garden and you are good to go!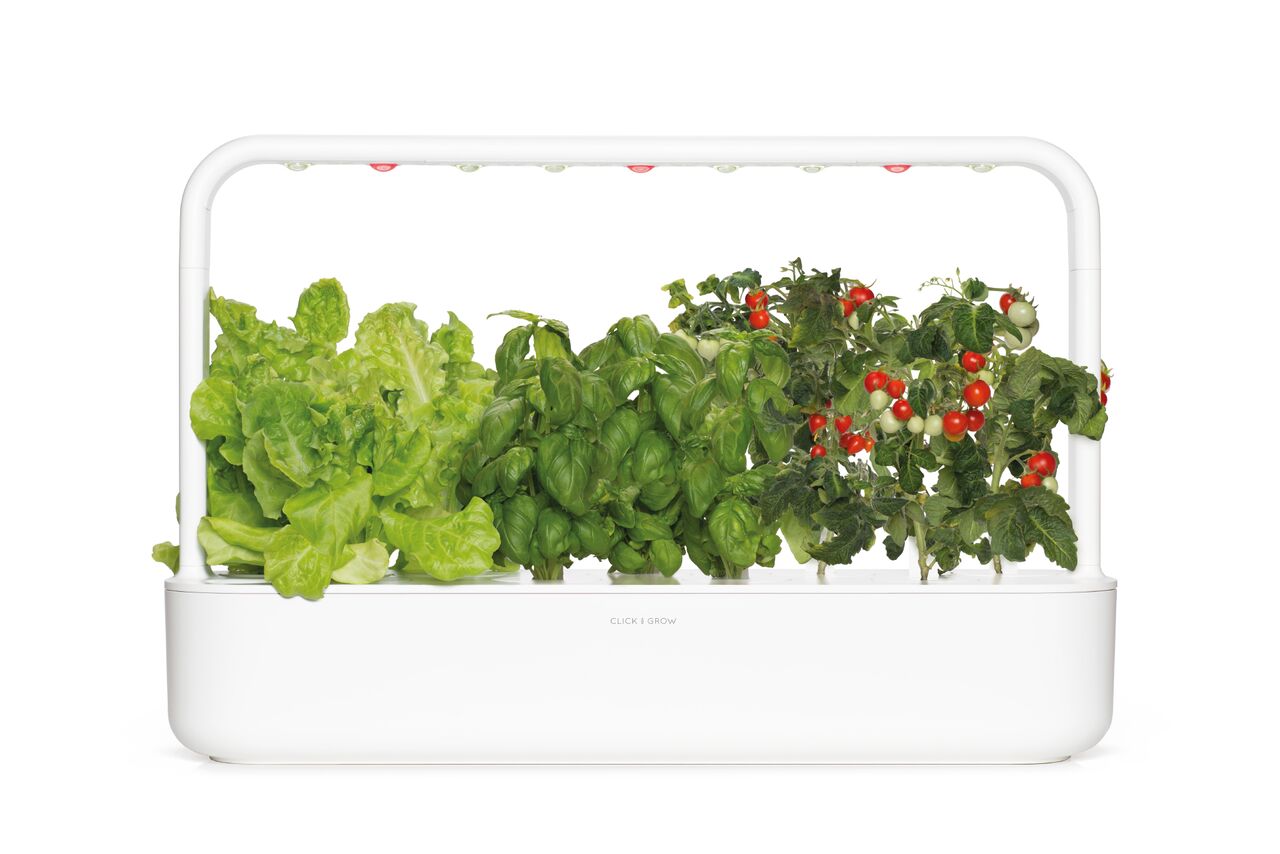 The Smart Garden 9 dimensions are:
23.6in x 7.5in x 15.8in / 59cm x 19cm x 39cm. (length, width, height, with one extension)
With two extensions 59cm/23.2in.
Download the PDF-file below for the Smart Garden 9 manual.
Or find the links to your language manual here: https://www.clickandgrow.com/pages/manuals