There are two subscription types:
The garden + plant pods option includes the Smart Garden 9 and 3- or 9-packs of pods with the interval of every 2, 3, or 4 months.
The plant pods option includes 3- or 9-packs of pods with the interval of every 2, 3, or 4 months.
1. Once you have chosen a subscription type, please select the quantity, order interval, and click "Choose plants". Here is an example of the plant pods subscription: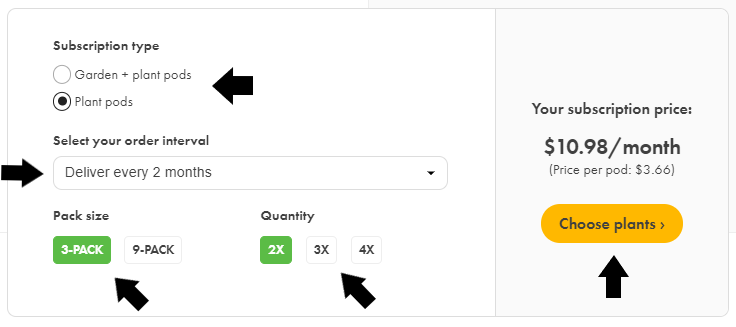 2. You can now select the preferred plant pods by clicking on the plus sign: '+' below the plant image.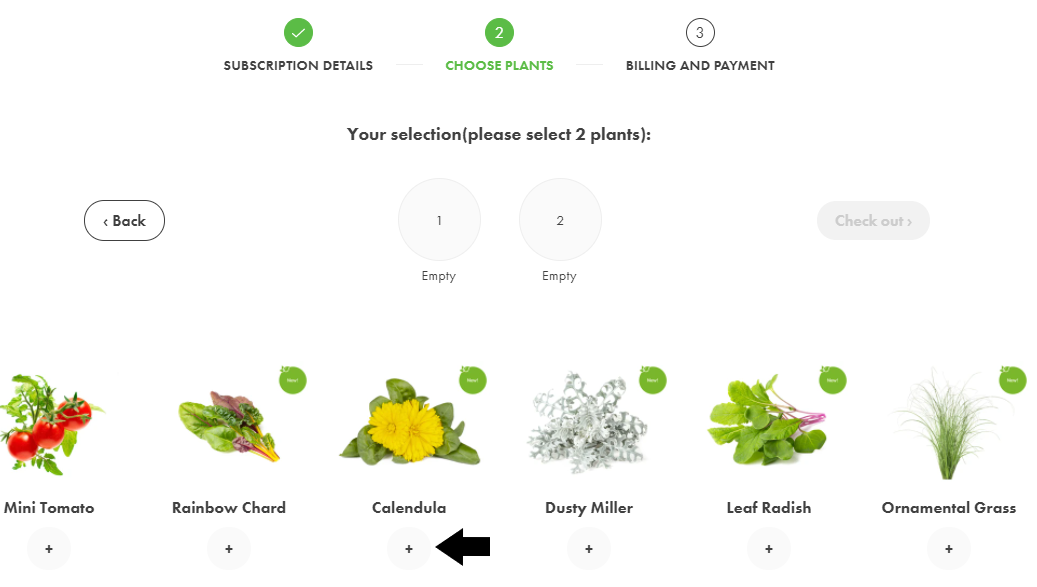 3. Once the plants have been selected, click "Check out" to continue to the Billing and Payment page. Please make sure to check your contact details.
4. In addition to signing up for a subscription, we highly recommend creating an account on our website if you do not have one already. Simply go to "Log in" on our site and choose "Create account" - just make sure to use the same email address you used for your subscription purchase.
By doing this you can manage your subscription settings - change the plant selection, skip an order, change your shipping interval, update billing/shipping information or cancel any time you want.
If any of our emails end up in your spam folder, please mark them as safe.