All of our Smart Gardens come with the necessary amount of extension arms to grow all of the plants in our selection.
Smart Garden 3
Start your Smart Garden 3 with no extensions added - only add the first extension once the plants are almost touching the lamp to avoid tip burn.
Please see the correct initial setup of the Smart Garden 3 below: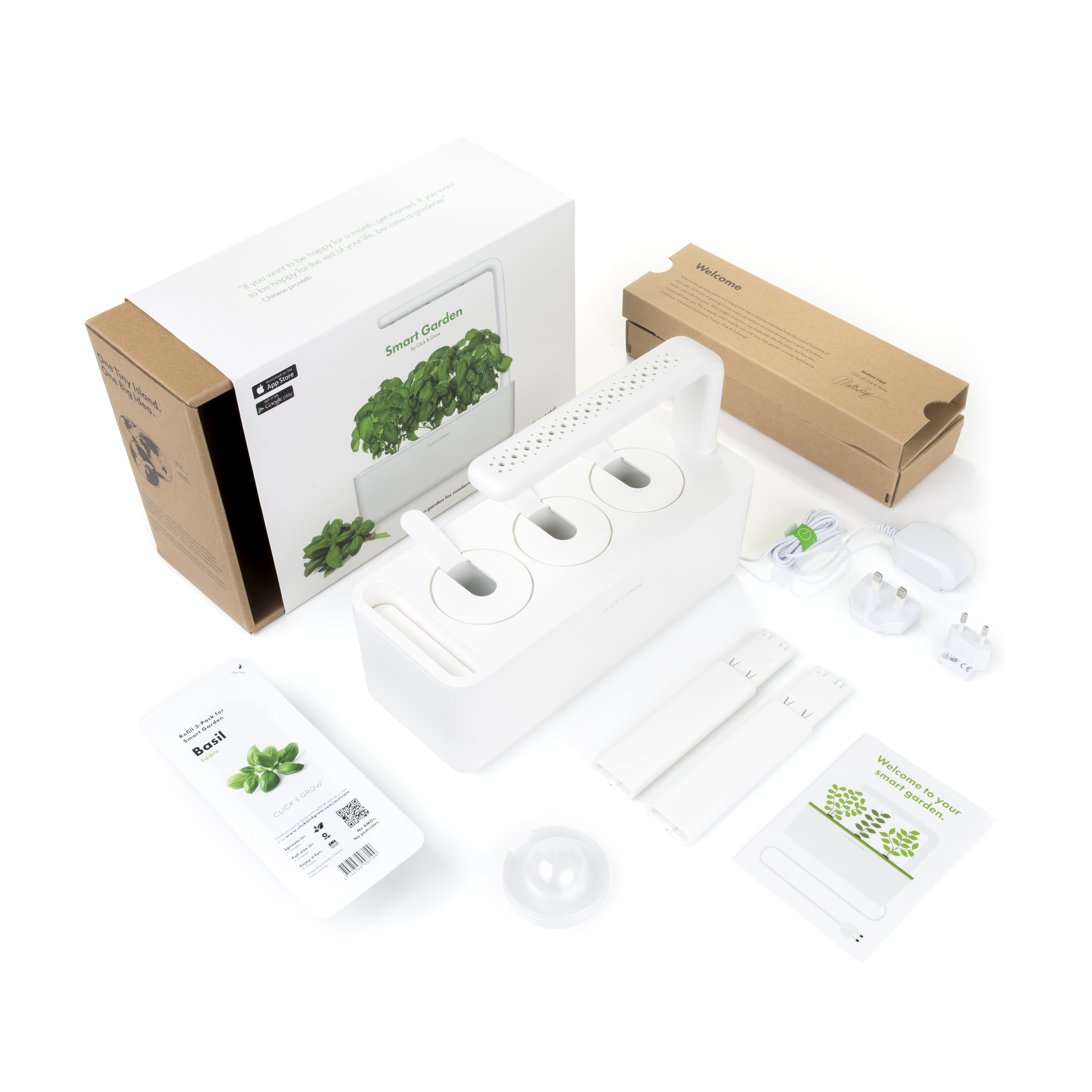 Smart Garden 9
With the Smart Garden 9, you should only ever use one pair of extensions (included in the kit) and you should add them straight from the start. It is required so the white and red light spectra would mix together correctly. If you use the device without the extension arms at first, healthy germination will be hindered. If you use two sets of extension arms on your Smart Garden 9, the plants will not have enough light and will grow tall and leggy instead of bushy and full. Harvest of edible plants could also be affected.
Please see the correct initial setup of the Smart Garden 9 below:
At the time when some of our instruction videos were shot, the Smart Garden 9 box included two sets of extension arms as a default. As we gained more feedback, it turned out that a second set is actually not necessary as the plants grown from our pods don't grow as tall. One set of extension arms will enable the grow lights to provide plenty of light for your upcoming plants to thrive. Too many lamp extensions cause leggy growth and poor harvest, as all the energy is spent on reaching the light instead of growing foliage, flowers, and fruit.
If you still would like to raise the lamp up higher (in case you are looking to try plants grown from your own seeds that might become taller), the extension arms are sold separately and can be found on our website: