To remove a plant from your garden on the app please follow the following steps.
1. Click on your garden and find the plant you wish to remove. Then click on the check mark sign in the top right corner.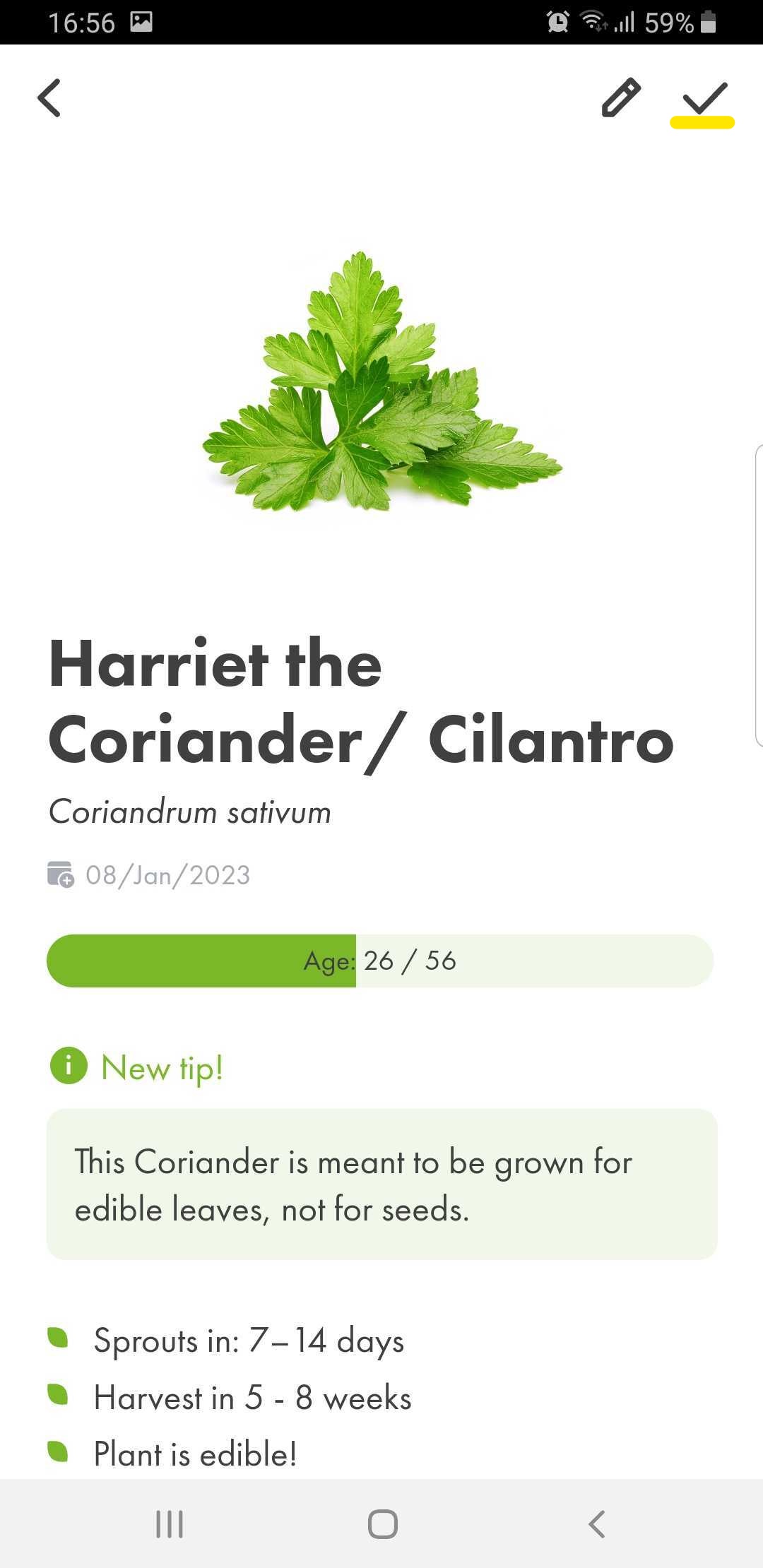 2. On the following page you can add the final result, rate your growing experience, and give us some necessary feedback. After that's done you are ready to add a new plant to your garden.