To add a new garden is a very simple and straight forward process. Step-by-step guide is below: 
1. Click on "Add garden"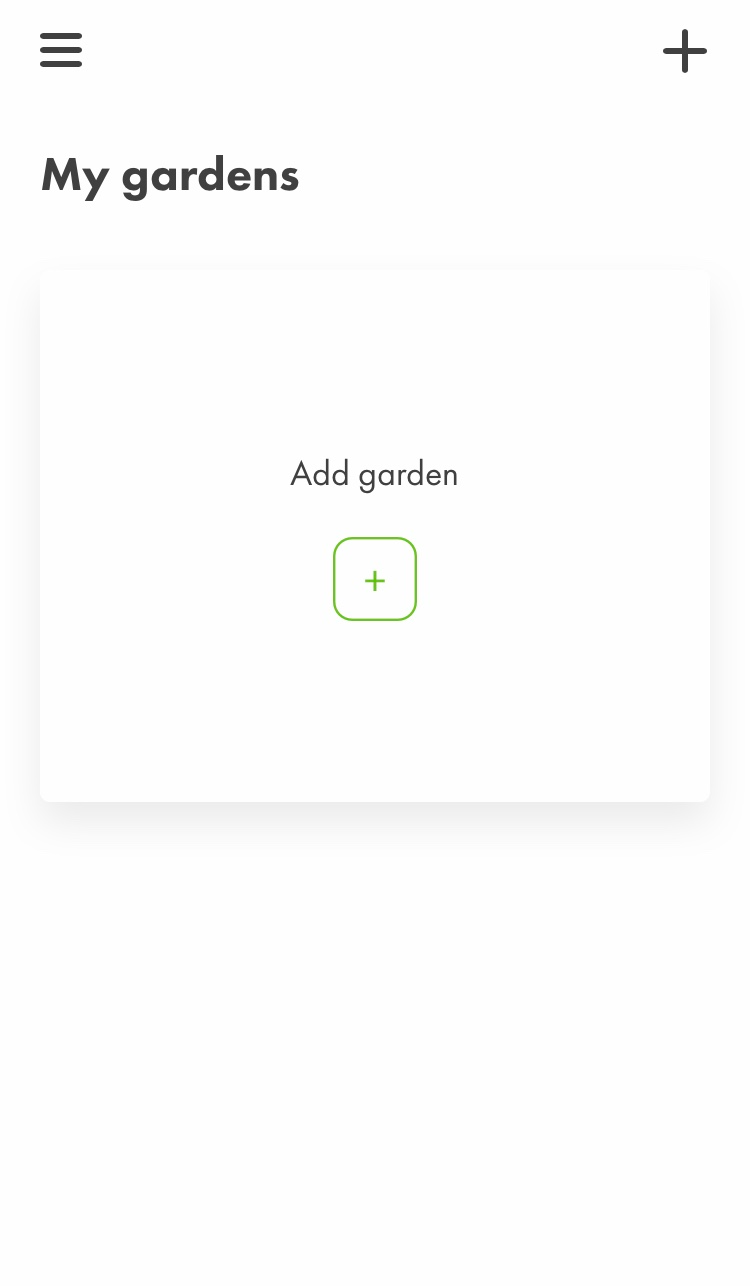 2. Give your garden a name (important for extra good luck) and specify the model and colour. Click on "Done". Please note that the Wall Farm cannot currently be added to our app.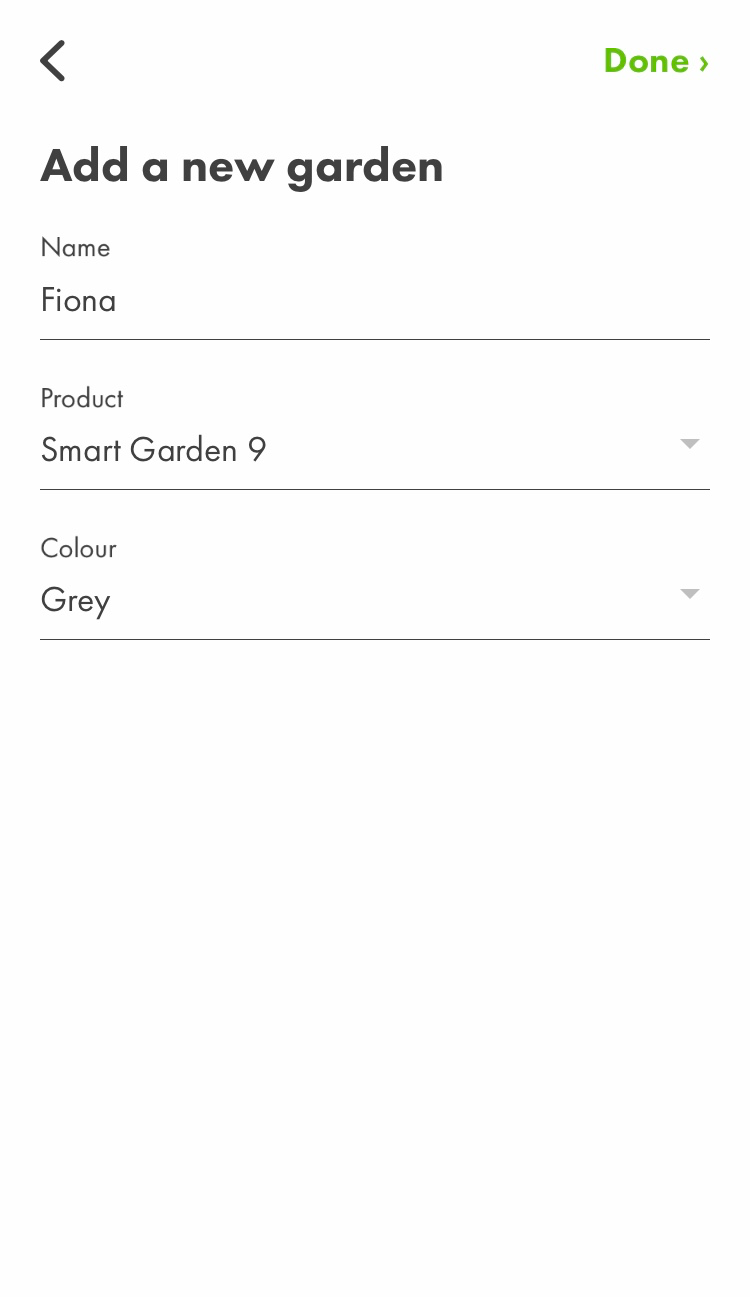 3. Done! Your garden is all set and ready to go!