If you're looking to remove your Click & Grow mobile app account, we've got you covered. Follow the steps below to effectively delete your account and personal information from the app. Before proceeding, please note that deleting your account is a permanent action and cannot be undone.
Step 1: Open the Click & Grow App
Launch the Click & Grow mobile app on your device and log into your account. Ensure that you are logging in to the account you wish to remove.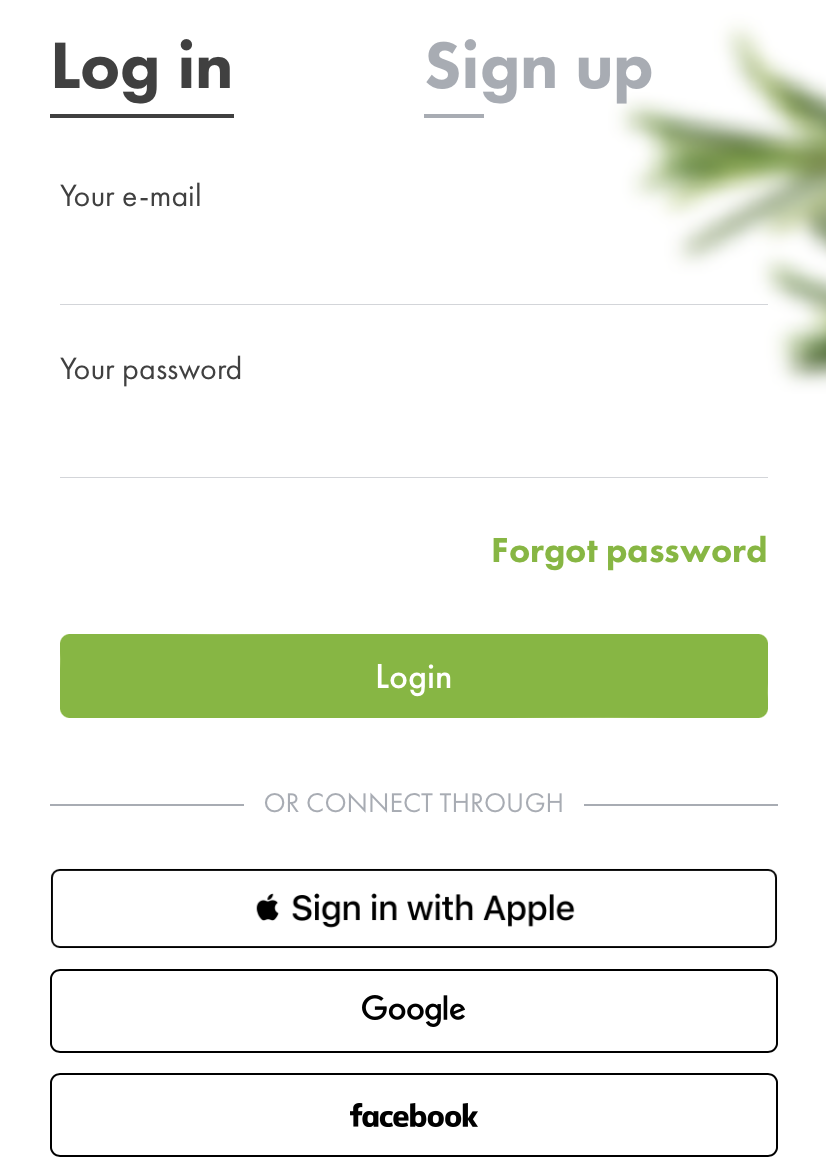 Step 2: Find Account Settings
In the app's main page, locate and tap on the Menu icon on the top-left corner of the screen.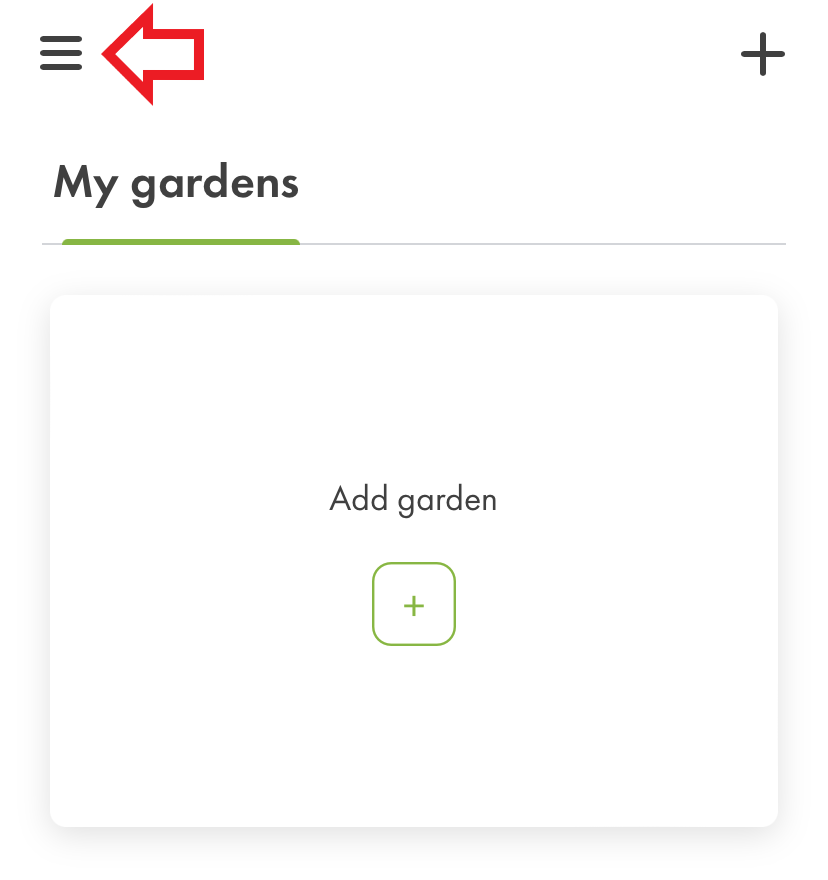 Step 3: Open Account Settings
Within the general menu, tap on "View account and settings" to proceed.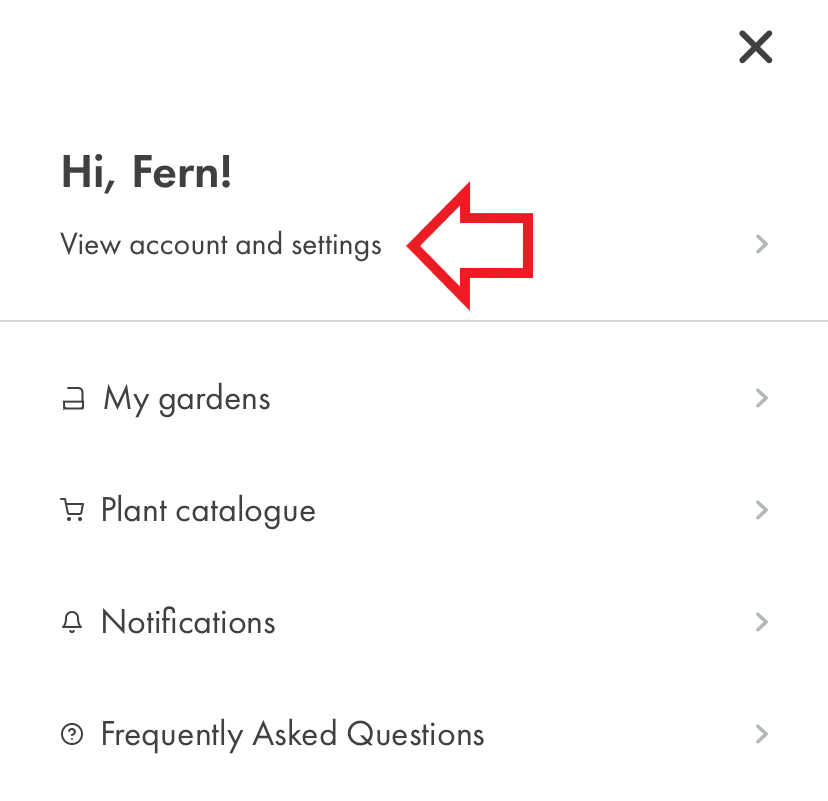 Step 4: Open Profile Page
Under the "Account" section, tap on "Profile". This is the section where you can initiate the account deletion process.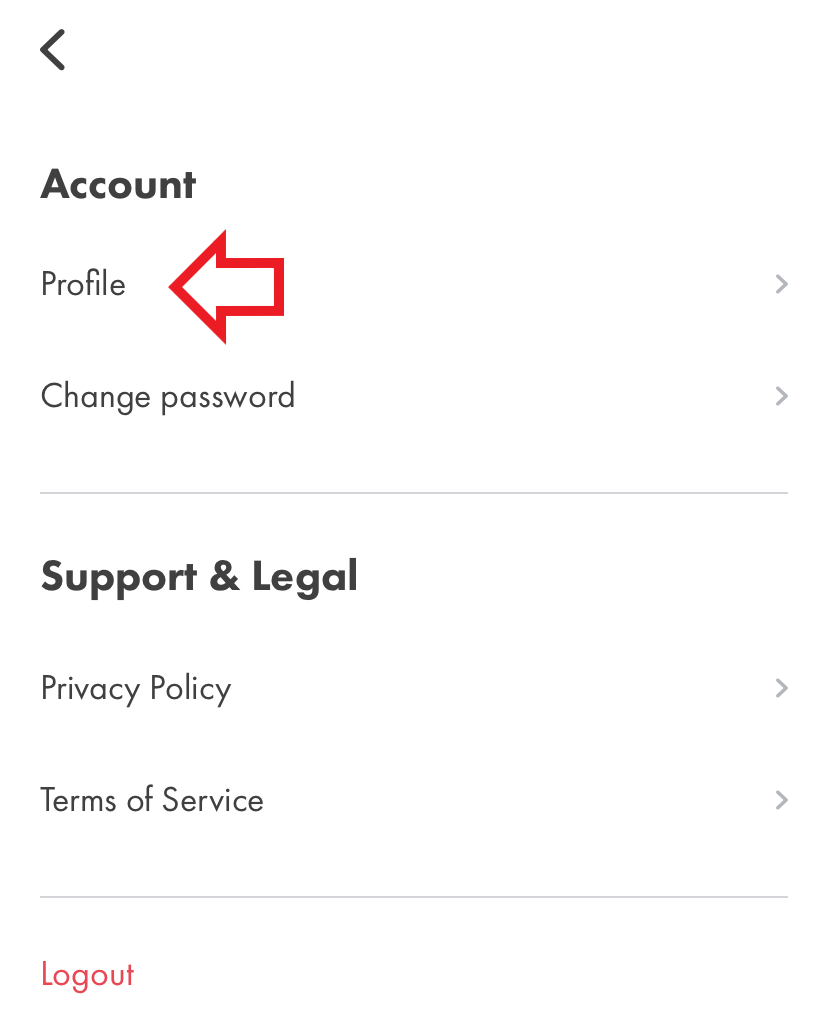 Step 5: Initiate Removal
On the bottom of the screen, you will find the option to delete your account. Tap on "Click here" (marked in red) to proceed.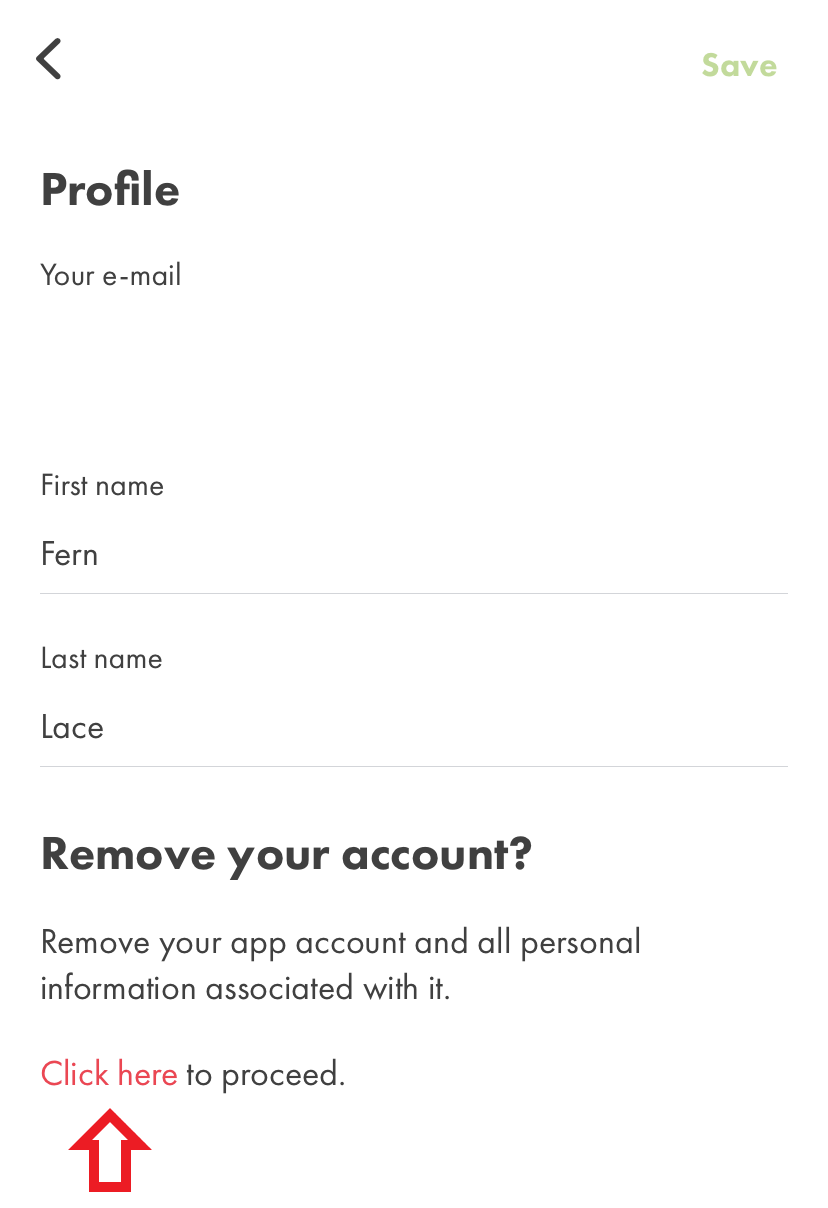 Step 6: Provide Feedback
The Click & Grow app may ask you to provide feedback about your decision to delete the account. This step is usually optional, but your feedback can help us to improve our services. You are welcome to tap on the option that best describes your reasons.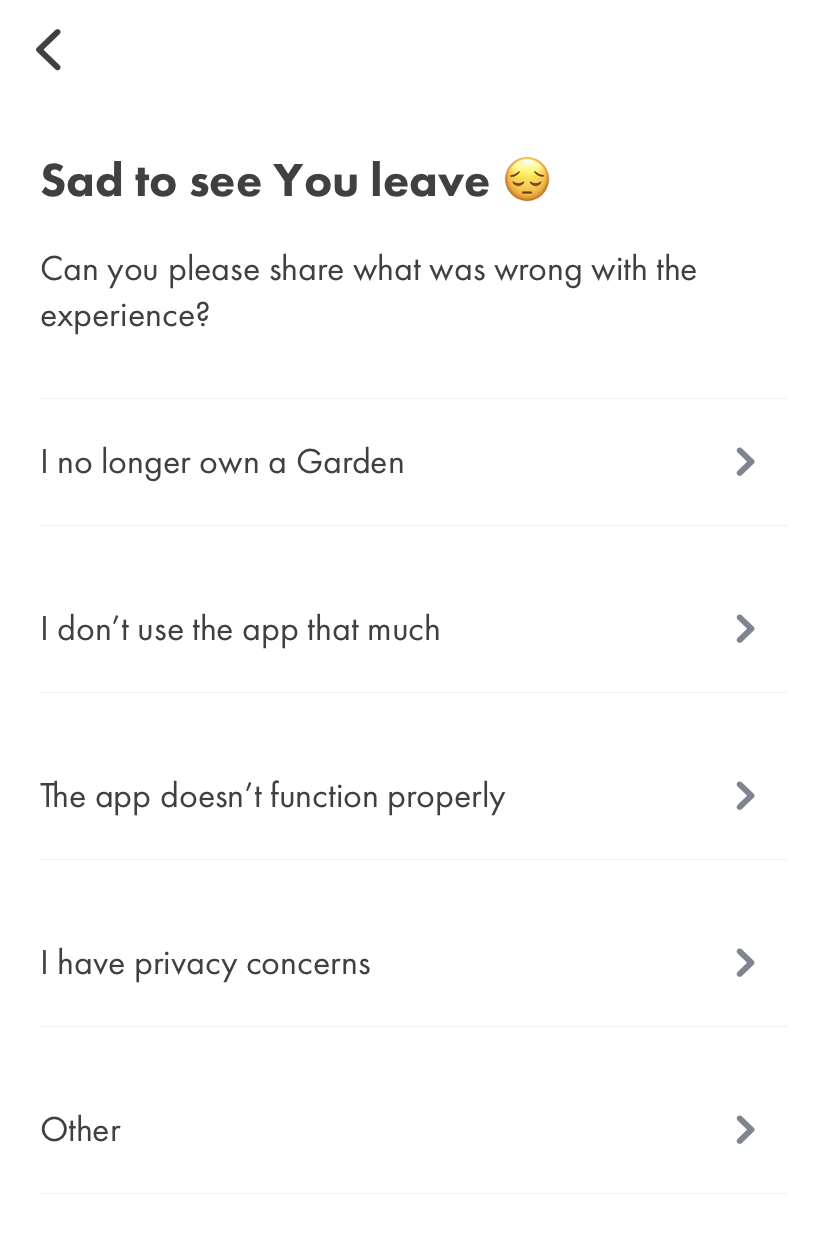 Step 7: Proceed with Removal
After providing feedback, the app will prompt you to proceed with the deletion. Confirm this action by tapping on "Continue with account removal".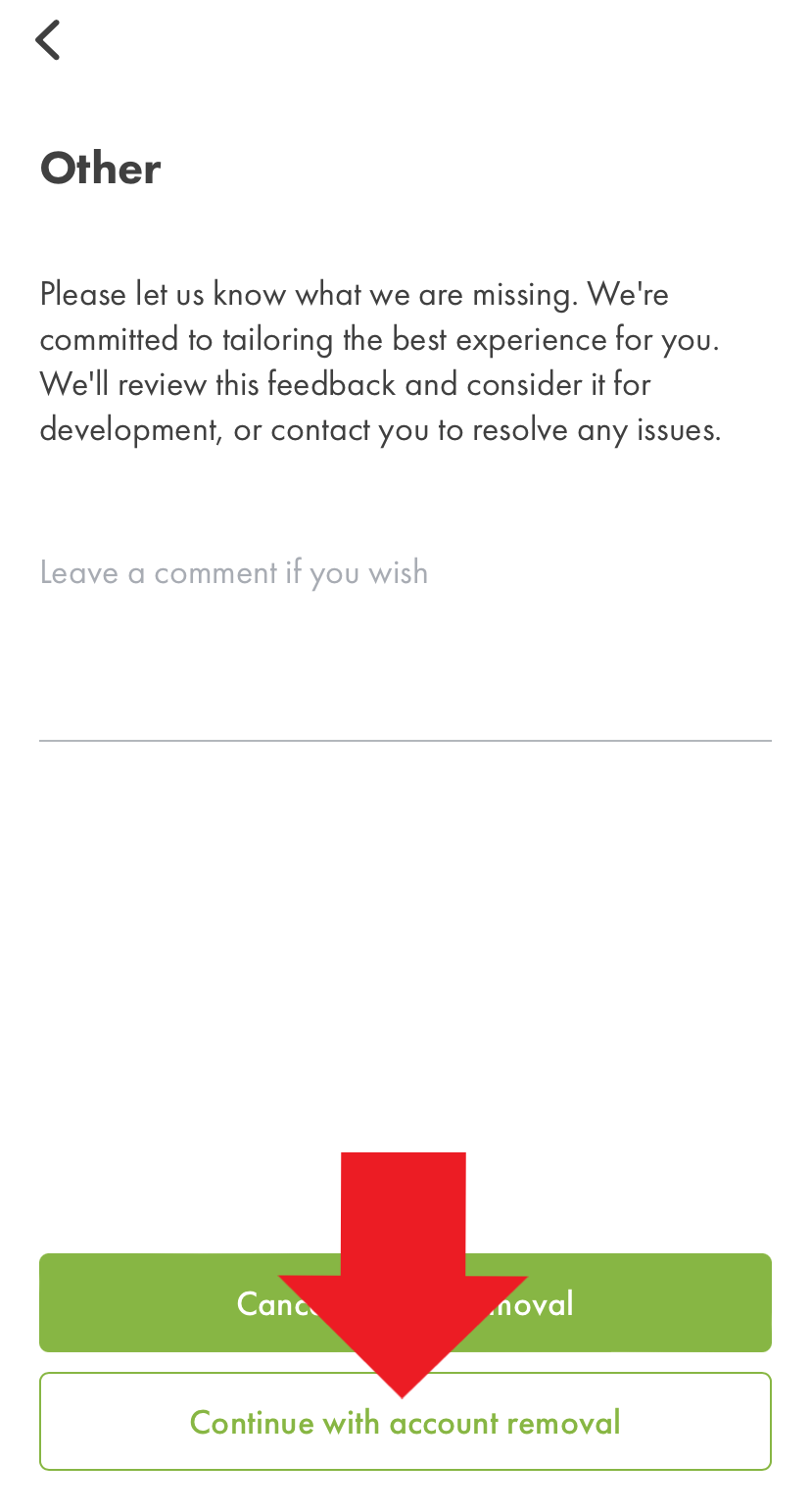 Step 8: Confirm Removal
Tick the box next to "I confirm I want to delete my account.". Then, tap on "Remove your account". Once you confirm the account deletion by tapping on "Remove", the app will process your request. Your account and personal information will be permanently removed from the Click & Grow app.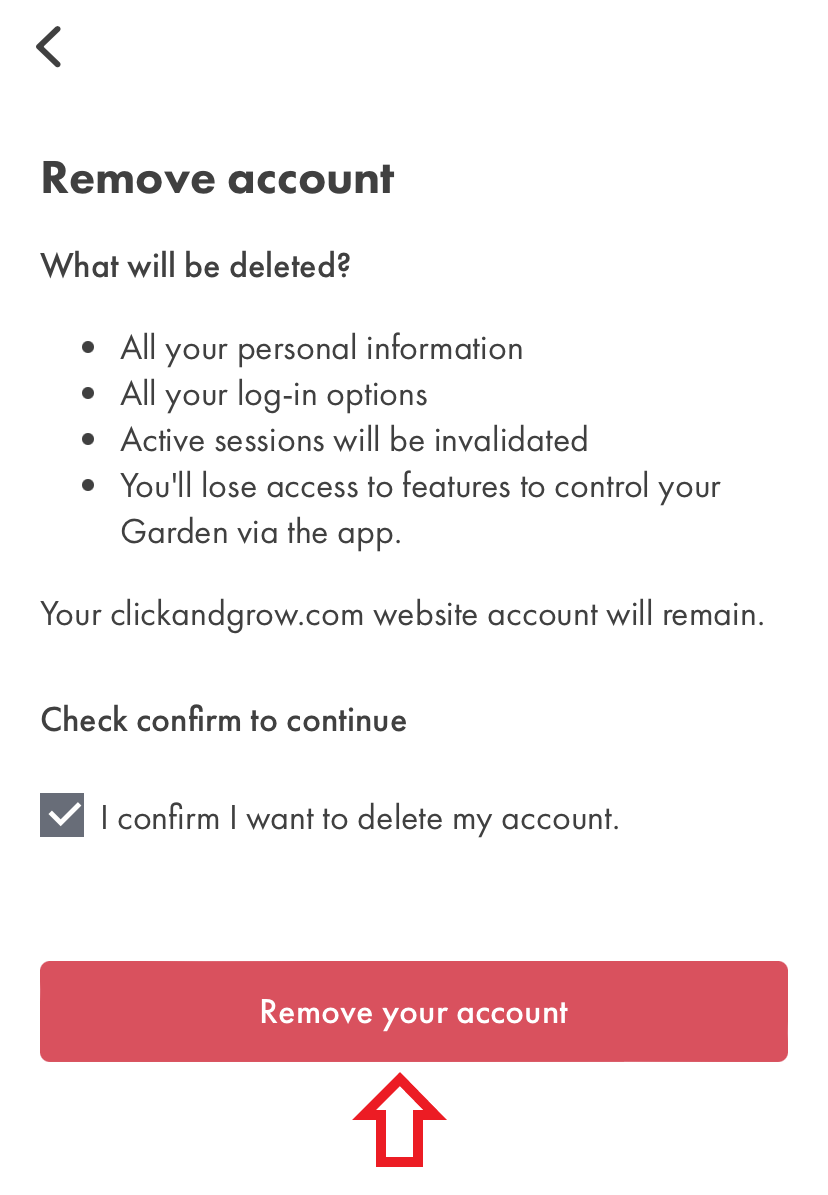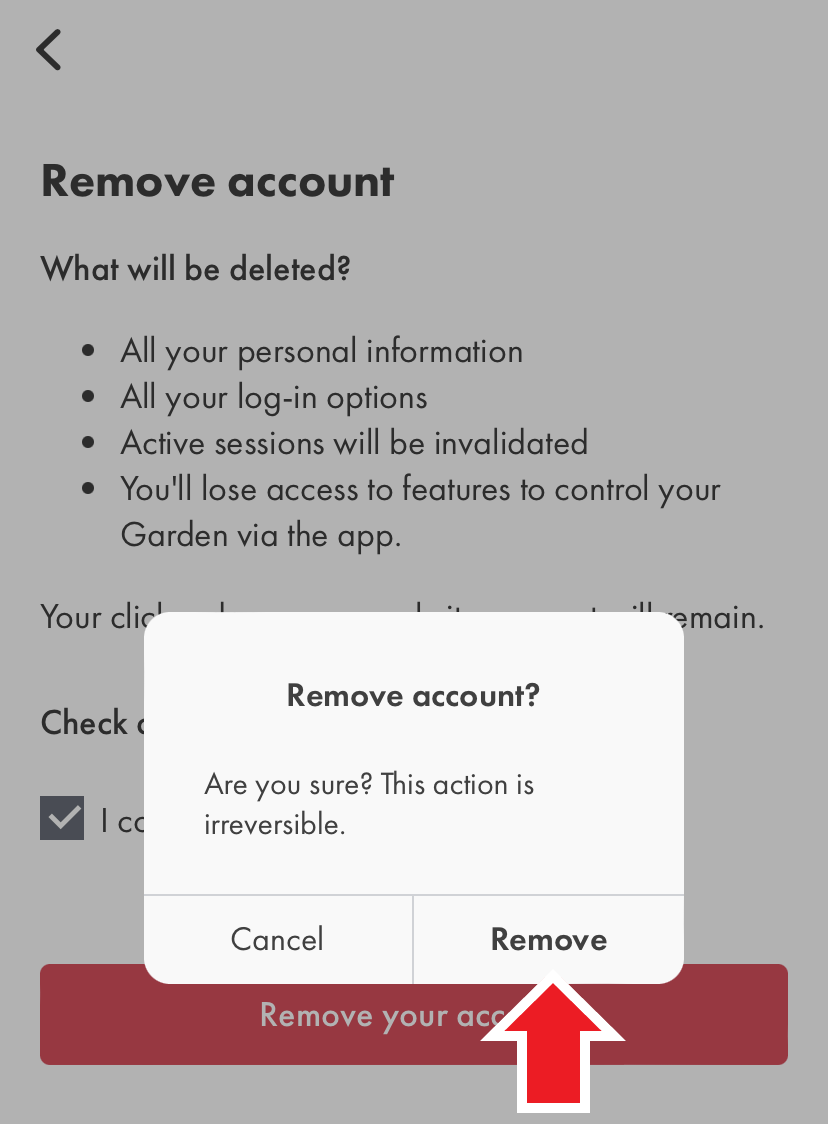 Important Note:
After completing these steps, you won't be able to access your Click & Grow app account anymore, and any data associated with your account will be lost. Your Click & Grow website account will not be affected by this.

If you change your mind after deleting the account, you'll need to create a new account from scratch.
Remember that app interfaces and options might slightly differ based on updates or changes to the app. If you encounter any difficulties during the process, consider reaching out to Click & Grow's customer support for assistance:
Submit a Request